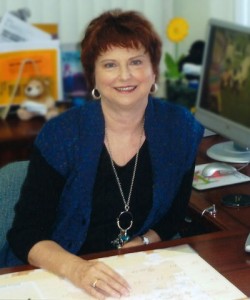 Selita Groves
I was born in the panhandle of Texas where I lived for the first eight years of my life. Our family moved to Shafter, Ca. after my Dad took a job in Bakersfield, Ca. I have resided in Shafter ever since. I love the small community feeling and we are so centrally located. We can be in Los Angeles in two hours, the central coast in two hours and San Francisco in four hours.
I attended Shafter schools and graduated from Shafter High School in 1971. While in high school I was active in many school activities including serving as the General Mascot for our athletic teams. After graduating I attended Bakersfield College.
My husband Jack is an optometrist in Shafter. We married in 1978 and have raised our three children here. We are the grandparents of four year old triplets (two girls & a boy) and a grandaughter who is a senior at Liberty High School in Bakersfield. We are extremely proud of our family.
I worked in the insurance industry for eight years before opening my own agency in 1986. We celebrated twenty-four years in business last month. Groves Insurance Services is an independent agency. We can take care of any insurance need you might have. Let us save you money on home, auto, farm, commercial, workers compensation, bonds, crop, health and life.
When asked what I believe has made my business a success I would have to say honesty and integrity. I thank God for all my blessings and look forward to another twenty-four years!
Jessica Espinoza
I was born 1989 in Delano, Ca and have lived in Shafter, Ca with my family ever since. I graduated from Shafter High School in 2007. Attended the Bakersfield Police Department Explorer program for about 3 years and went to Bakersfield College. I have a very intelligent son whom I adore at the age of 3 and still growing. During my spare time I do a little bit of everything, from shopping to enjoying the outdoors at any occasion.
I have gained different experiences in many types of job fields and so far my time served as a customer service representative for Groves Insurance Services has been the most satisfactory in my life. Summer of 2008 was a huge new beginning for me working in the insurance field. I'm looking forward to many more years to come.
Office Greeters